J-435™
With 5 seating options, the J-435™ hot tub offers privacy, a forward-facing lounge, and a jetted cool down seat, making this seven-foot spa a popular model.
J-435™ 7-Foot Lounge Seating Spa
A high-back design offers privacy, protection from the elements, and the best hydromassage experience
Great for runners or anyone who has tired legs, a therapeutic lounge seat offers a unique massage for overall stress relief, including wrist jets and a complete set of leg jets.
And, two cool-down seats –one of which has jets — give you the option to enjoy your hot tub without immersing yourself completely.
Specs
Spec

J-435

Seating Capacity
6 Adults
Dimensions
Average Spa Volume

440 gallons / 1,666 liters

Dry Weight
822 lbs / 372 kg
Primary Pump
North America 1 speed, 2.5 continuous hp (5.1 bhp) International 1 speed, 2.0 continuous hp (2.6 nhp)
Secondary Pump
North America 1 speed, 2.5 continuous hp (5.1 bhp) International 1 speed, 2.0 continuous hp (2.6 nhp)
Filtration
ProClarity™ Filtration System w/ Grill, Skimming Weir and ProCatch Bag + ProClear™ Pleated Filter
Filters
1- ProClarity™ Depth Load Filter

1 – ProClarity™ 40 Sq Ft Filter

1 – ProClear™ 75 Sq Ft Filter

Electrical North America
240 VAC @ 30A/50A/60A
Electrical International
230VAC 50Hz 20A (2 breakers required)
Jets
48

Colors & Cabinetry

Cabinetry
Brazilian Teak, Roasted Chestnut, Silverwood
Shell Colors**
Platinum, Silver Pearl, Sahara, Desert Sand, Opal, Monaco
Features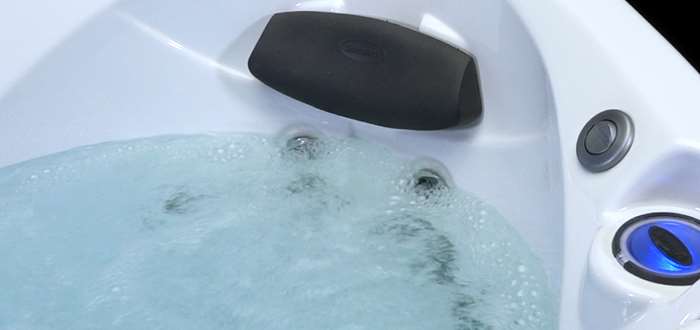 ADJUSTABLE PILLOWS
New, adjustable pillows add enhanced relaxation for people of varying heights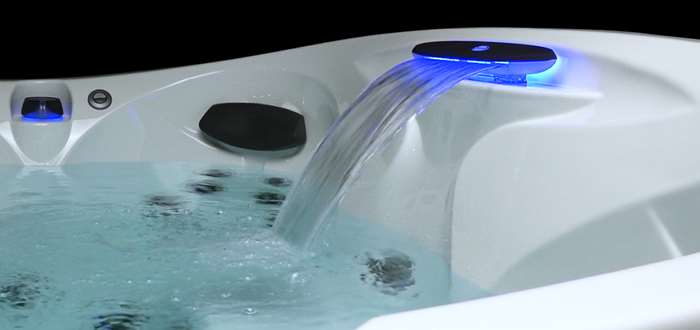 J-435™ HIGH-BACK DESIGN
A high-back design adds privacy and engulfs you in warmth, protecting you from the chilly air outside of your hot tub.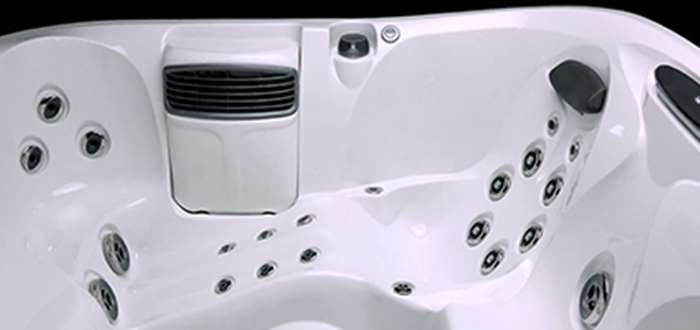 LOUNGE SEAT
The lounge seat offers a full-body massage, with invigorating bubbles that relieve tension on your wrists and hands and full-leg coverage with hamstrings, calf and leg jets.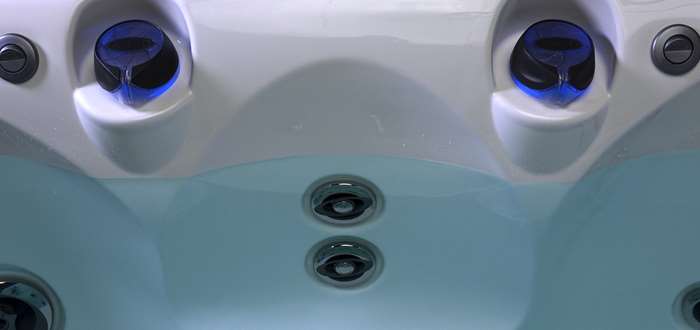 DIVERTER KNOBS / CUP HOLDER
Dual-purpose diverter knobs are designed to function as cup holders for added convenience – and change color and highlight a stream of swirling water for a dramatic effect.