Jubilee™ LS
The Jubilee LS™ sets the standard in Affordable Luxury! Step into the swirling water of the Jubilee and let it lavish your neck, back, and feet with luxuriant hot water therapy. The powerful massage will push your "reset button" so you emerge renewed and refreshed! Indulge in Affordable Luxury with Nordic's Jubilee LS™!
SPECIFICATIONS
JUBILEE LS SPECIFICATIONS
Primary Specs
Depth: 35 in (89 cm)
Length : 84 in (213 cm)
Width: 84 in (213 cm)
Jet Count: 46
Seating Capacity: 6 Adults
Water Capacity: 325 gal (1155 L)
Dry Weight: 565 lbs (257 kg)
Additional Specs
Volts: 220
Amps: 50A
Control Pad: 6-Button Topside w/ LED Display
Insulation: Foam (Standard) or Nordic Wrap™ (Optional Upgrade)
Heater: 4kw on 220V
Light: Northern Lights Package™ (Standard)
Pump: (1) 3hp and (1) 2hp Continuous Duty
Bluetooth Stereo: 220 (Optional Upgrade)
Jet Types:
5" Nordic Star™ Directional Whirlpool : 1
5" Nordic Star™ Dual Rotational : 2
3" Nordic Star™ Directional : 9
3" Nordic Star™ Dual Rotational : 8
2" Nordic Star™ Directional : 25
1" Ozone Jet (Ozonator Optional) : 1
Nordic Cascade™ Waterfall : 1
DOCUMENTS
JUBILEE LS DOCUMENTS
FEATURES
Dual Therapy System (DTS™ )
The combination of high volume whirlpool flow and targeted direct pressure jets giving you the ultimate in hot water therapy.
Nordic Star™ Stainless Steel Jets
A combination of 49 Nordic Star™ high flow stainless steel jets designed to optimize water flow and pressure to offer you fully customizable hot water massage.
Dual Pump System
One 3hp dual-speed, and one 2hp single-speed pump provide you with powerful water flow on both high and low speeds giving you the maximum benefit of our DTS™ .
Northern Lighting Package™ Option
LED backlit Nordic Cascade™ waterfall, LED sconce lighting, LED lit Nordic Star™ rotational jet(s), LED lit cup holders, and LED sidewall lighting to create a nighttime ambiance.
Nordic Wrap™ Option
Adds a 9.5 R-Value to the already substantial 7 R-Value /inch of our foam insulation to protect your hot tub from low ambient temperatures. Exceeds the Title 20 Appliance Efficiency Regulations as mandated by California's Energy Commission.
Nordic Clean™ Or Nordic Pure™ Ozone Option
Ozonators help sanitize hot tub water by destroying bacteria, viruses and biodegradable materials to help keep the water pure, clear and with that "feel good" quality.
COLOR SELECTION
Cabinet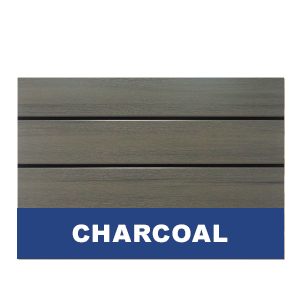 Shell